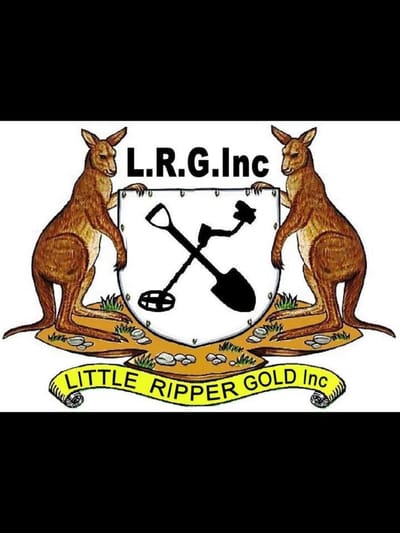 Little Ripper Gold Inc. (LRG)Mission Statement
Want to go prospecting in the W.A. Goldfields?
Little Ripper Gold Inc. (LRG) Is a not-for-profit group dedicated to helping its members get the most out of their prospecting experience. Whether you're 20 or 80, it's your first visit or you have been many times before, LRG will help you with the information you need, the people to meet and the places to go so that your prospecting adventure will be a success.
Who We Are
LRG is a club made up of like-minded prospectors, looking for a safe place to camp and prospect on its own leases. The idea is to help people to have a better prospecting experience both socially and in terms of finding that elusive nugget.
What We Offer
LRG offers it's financial members, the opportunity to camp and prospect on LRG owned prospecting leases in and around the goldfields in Western Australia. More leases are under consideration and will be added as membership grows. All our leases are carefully selected but there are no guarantees that they will produce gold.
All financial members have access to the Little Ripper Gold Inc. Facebook group; a Private group where they can interact with other members to discuss all things gold, camping, prospecting, etc. to improve your chances of finding gold, while staying safe and enjoying their prospecting adventures.
Our Values
LRG strongly encourages all members to minimise their environmental footprint and leave W.A. better than they found it.
LRG promotes a strong emphasis on safety whilst prospecting. It also requires members using our leases, as well as interacting with members on the Facebook group, to abide by the Code of Conduct, Model Rules and Guidance Notes and the Indemnity Waiver.
Prospectors are lost and injured every year in W.A. which endangers the safety of those who have to help them as well as the individual concerned.
Little Ripper Gold Inc. would like to acknowledge the traditional landowners in the W.A. goldfields and always respect that we are guests on their lands.
How It Works
Potential members complete a Membership Application Form and if accepted, an annual membership fee is collected. The current annual membership fee is $100 and this entitles each member to prospect on all LRG leases throughout the year.
LRG is run by a 4 person volunteer executive committee made up of a Chairperson, a Vice Chairperson, a Secretary and a Treasurer. There is also a 6 person volunteer working committee. All committee members are elected officials from LRG's membership and all positions are held for a 12 month term. Nominations for each committee position will be called for, before each Annual General Meeting (AGM).
Membership fees and any grants received from local shires or WA Tourism agencies, are spent entirely on club administration costs, as well as acquiring new leases and maintaining existing leases, (rent, shire rates, etc).