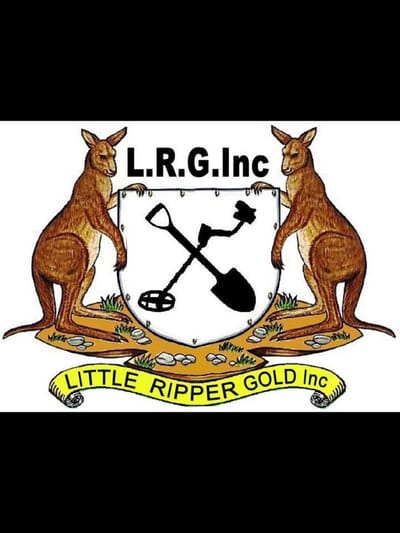 Little Ripper Gold Inc. (LRG)
ABN: 78993742423
Member's Code of Conduct
It is a criminal offence to be on a 'granted' lease without permission.
This club is about fostering a safe place for members to camp, go detecting and hopefully find some gold. Through common sense and manners this can be a great way to meet friends, gain experience and have a great time, whilst fostering the hobby of gold detecting.
All persons attending an LRG lease MUST be a financial member. To become a financial member you must;
i. Obtain a Miners Right (available from the Department of Mines, Industry Regulation and Safety)
ii. fill out and submit a Membership Application form, which includes an Indemnity Waiver
iii. provide a copy of your Miner's Right
iii. provide a copy of your drivers licence as Identification (ID) (or similar current photo ID)
iv. agree to this Code of Conduct, the Constitution, the Social Media Policy and the Advertising Policy
v. pay the appropriate membership fee to LRG.
All financial members will receive a Permission Letter and a Membership Card. The Permission Letter authorises them to camp and detect on all LRG leases, without cost. The letter remains in effect for the period of membership (from 1 January to 31 December each year) whilst you are a financial member. LRG guarantees not to revoke permission to use the leases because you have found gold on any site.
Members are not to divulge the whereabouts of the leases to non-members. Anyone found to be doing this will be ejected and his or her permissions revoked immediately.
Financial members are required to carry their LRG Membership Card at all times and may be asked to produce it, along with ID, by a committee member.
LRG members are not permitted to use any LRG lease for their own commercial gain. Any member found doing so, will have their membership terminated immediately.
All members are to treat others with respect and dignity at all times. Bullying or harassment in any form will not be tolerated on LRG leases, under Occupational Health and Safety (OHS) guidelines. People found to be breaking this rule will be ejected from LRG and their permissions revoked immediately. This may lead to criminal prosecution if you do not leave the lease immediately.
The leases are for detecting for gold only. There will be no pushing or scraping of the surface with any equipment or use any dry blowing equipment.
By accepting LRG's Code of Conduct and becoming a member, you agree this is a legally binding contract. You also agree not to apply for any Special Prospecting Licence (SPL) or Program of Works (POW) on any LRG Lease.
There is to be no pegging of claims within the leases. The leases are available to all members at all times.
No member is allowed to 'chain' while detecting on any of LRG's leases. (chaining is the act of dragging a chain behind you when you walk, marking the ground to show where you have been)
Prior to travelling to any of LRG's leases, members must advise the Secretary via email, of their intention to be on a lease. Please include all member's names, membership numbers and expected arrival and departure dates. The email address is
littleripper.visit.site@gmail.com
All members visiting any LRG lease, must complete and return to the club via email, an Expenditure Form for that lease, upon their return home. The email address is
littleripper.sec@gmail.com
When attending any of LRG leases, firearms are prohibited.
When attending any of LRG leases, no pets/dogs are allowed, unless the Pastoral Lease Holder (PLH) that LRG leases are on, allows pets/dogs on their station. It is the responsibility of the member to contact the PLH and confirm their pets/dogs policy, prior to attending any of LRG's leases.
Members must follow detecting etiquette and not shadow other members. Leave plenty of distance between members who are detecting.
If a member has a dispute with another member, it can be brought to the attention of the committee for a ruling or arbitration. All committee decisions are final.
Any member caught fighting, stealing or generally causing issues for other members including loud music and anti-social behaviour, will be ejected from LRG and their permissions revoked immediately.
LRG does not take any of the gold you find, but donations to help keep things going are welcome.
Although all leases are in gold bearing ground, LRG gives no guarantee implicit or implied of gold being found on these leases.
Members finding any issues on the leases will report back to the committee as soon as possible.
Members are to ensure that all holes are filled in. If you come across a hole that has been left by others, please fill it in.
Members are responsible for removing all their rubbish when the leave the lease and their site is to be left clean and rubbish free.
LRG leases are not licensed campsites and you will need to be fully self-sufficient, including bringing your own food, water and portable toilet.
As a member of LRG, you attend the leases at your own risk. No liability is accepted by LRG for any loss or injury whilst on any of LRG's leases. Your attendance on the lease is a contractual agreement with this condition and the club's Indemnity Waiver must be signed prior to entering any lease.
LRG committee reserves the right to add/amend/delete rules from this Code of Conduct, when and how it sees fit, for the benefit of members, and no correspondence will be entered into.
All decisions of the LRG committee are final.